United States State Department Set Tough Conditions To Belarusian Authorities
4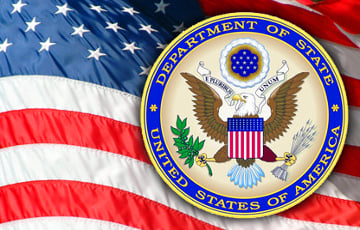 The relations with Minsk will not be normalized until the end of repressions.
The United States has no intention to have normal relations with Belarus, including the return of its ambassador to Minsk, as long as its authorities continue violating human rights.
This was stated by State Department spokesman Ned Price at a regular briefing for journalists on Wednesday, interfax.by reports.
"Despite the recall of the U.S. ambassador in 2008, we continue to have diplomatic relations with the government of Belarus. We always hoped we could turn them into more normal diplomatic relations and that continues to be our goal. The [U.S.] ambassador in Minsk is vital to that effort. And the opportunity to bring the ambassador back to Minsk would serve as a powerful signal, but as long as human rights violations and repression continue in Belarus, there will be no normal relations [with the United States]," - the diplomat said.
"There can be no normal relations unless we see a change in behavior on the part of the Lukashenka regime in Belarus," - Price added, responding to a question about the ambassador's return.
U.S. Ambassador-designate Julie Fischer, who has not yet received a Belarusian visa, may be accredited in Vilnius.