IC: Aliaksandra Herasimenia Is Wanted
71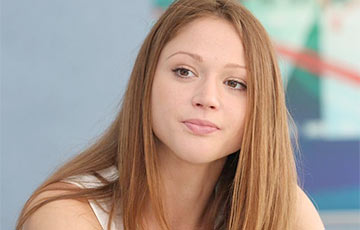 The legendary swimmer heads the Athletes Solidarity Fund.
The Investigative Committee issued decisions on the prosecution of Aliaksandra Herasimenia and Aliaksandr Apeikin as defendants.
"The actions of the accused were qualified by the investigation under Part 3 of Article 361 (calls to commit actions aimed at causing harm to the national security of the Republic of Belarus, performed using the mass media and the global computer network Internet) of the Criminal Code. The prosecutor authorized the application of a preventive measure in the form of detention to both accused. The specified persons are on the wanted list. The investigation of the criminal case continues," the Investigative Committee said.
Let us remind you that the legendary swimmer Aliaksandra Herasimenia headed the Athletes' Solidarity Fund and sent a letter to Lukashenka on the opening day of the All-Belarusian People's Assembly. "You oppress and destroy your people, thinking that they love you. And they hate you and ask you to leave as quickly as possible," she said.
In early April, it became known that the Investigative Committee opened a criminal case against Aliaksandra Herasimenia.
According to the investigation, Herasimenia and the executive director of the Belarusian Sports Solidarity Fund Aliaksandr Apeikin disseminated "deliberately false information about the course and results of the election campaign, about events in the social, economic, political, and cultural spheres of society." They allegedly made appeals to foreign states and international organizations aimed at harming the national security of Belarus.
Also in March, it became known that the swimmer's house in Drazdy was being taken away from her.
Olympic medalist Aliaksandra Herasimenia had to leave Belarus for Vilnius due to the political situation. Prior to her departure, her swimming school did not have a lease renewal for the same reasons.