Belarusian Cigarettes Worth Almost 150 Thousand Dollars Were Found In Lithuania
11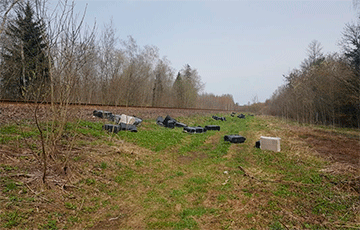 They were found by helicopter.
On April 21, Lithuanian border guards found 29 packs of cigarettes in the Šalčininkai region. They were scattered around the railroad tracks. The border guards believe that they were thrown off a freight train en route from Belarus to Lithuania. Another 59 packages wrapped in black polyethylene were found four kilometers away. They were found by helicopter.
In total, 42 thousand packs of cigarettes with Belarusian excise stamps were found. Their cost is estimated at almost 146 thousand euros. An investigation has begun, the Lithuanian State Border Guard Service reports.