Media: Rumas Failed To Find Job In London And Has Been Living In Kiev For Month
53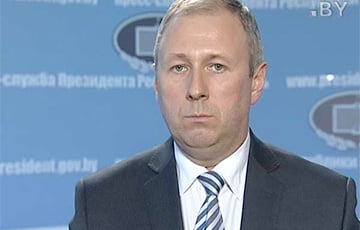 His house in Minsk has been searched.
As Nasha Niva has learned, former Prime Minister of Belarus Siarhei Rumas has been staying in Kiev for a month already.
He moved there because he could not find a reasonable job in London, and he allegedly had no special savings to live in one of the most expensive cities in the world.
It is still unknown exactly where Rumas has settled in Kiev. But it seems that he is afraid to go to Moscow to work - his recent appointment to Rosselkhozbank was agreed upon in the fall of 2020.
His wife, Zhanna, is flying in to visit Rumas, but she is not staying in Kiev - she is a co-founder and doctor at a medical center in Minsk.
Rumas' friends are still in custody. Rumas' house in Minsk has been searched; the family keeps it out of the public eye and does not comment on this information.