Belarusian Diaspora Persuades Ukrainians Not To Purchase MAZ Buses
6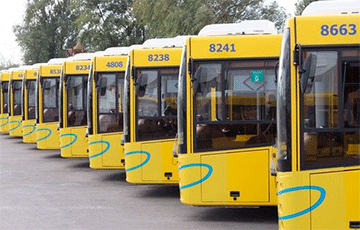 Lviv refused to fund the Lukashenka regime.
The Belarusian diaspora in Ukraine insisted on the decision not to purchase the Belarusian MAZ buses. Euroradio learned about this from the former employees of the enterprise.
The workers of MAZ, who suffered from repressions, turned to the diaspora. They said that over the year the number of employees of the enterprise decreased by 2,000 people.
"Obviously, not all of them were fired or repressed for political reasons, but such a sharp reduction in staff with, frankly, not an excessive number of ordinary workers (we are not talking about engineers and technicians) is outrageous," they explained.
Today, Mayor of Lviv Andriy Sadovyi said that the city is refusing to buy buses from Belarus in order not to support Lukashenka's regime.