Dollar At Trading In Belarus Broke Historic Record
27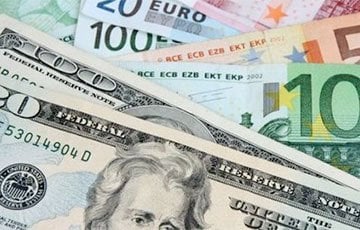 Euro is also going up.
Wednesday at the Belarusian Currency and Stock Exchange has begun. We remind that on Monday the dollar stopped one step away from the historic record (Br2.6552), but on Tuesday suddenly lost its position. However on Wednesday morning the dollar suddenly leaped forward breaking the historical record, onliner.by informs.
At the start of the trading the dollar added 1.35 kopecks and finished at 2.6682. It is a historical record.
The euro immediately added 3.19 kopecks and reached 3.1672.
The Russian hundred has lost 3.46 kopecks. The result is 3.44.
On Tuesday, the dollar lost 0.06 kopecks and finished at 2.6546. The euro added 1.82 kopecks. It was traded at 3.1353, and the Russian ruble added 0.71 kopecks. The result is 3.4746.