Michał Dworczyk: Poland Will Not Leave Poles In Belarus Without Help
5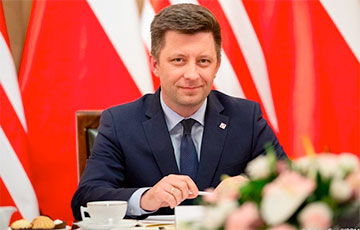 Polish Prime Minister's Office Head has declared that the official Minsk is pursuing an anti-Polish campaign.
The Polish authorities will not leave their compatriots living in Belarus and being subjected to repression, without help. Polish Prime Minister's Office Head Michał Dworczyk has made such a statement.
— It is quite striking that, in the XXI century, a dictator from beyond the eastern border persecutes own citizens just because they belong to a different nationality. I am talking about the Polish nationality now," Polish PM Office Head Michał Dworczyk said on air to Polskie Radio.
He stressed that rendering maximum help to compatriots is one of the government's priorities.
Commenting upon the statements of Lukashenka that sounded yesterday, Michał Dworczyk said that "in the recent weeks we have been dealing with an anti-Polish campaign, conducted in Belarus, by the state media in the first place, but also by the state officials."
— There is a campaign against the Polish minority going on in Belarus, and the repressions against our compatriots are escalating. The Belarusian authorities treat the Poles as an ethnic group, against which they want to set other Belarusian citizens. I hope they will fail in this," Dworczyk underlined.
The Minister also noted that the Poles in Belarus are in fact persecuted for being Poles.