Partisans Held Rally Near Barysau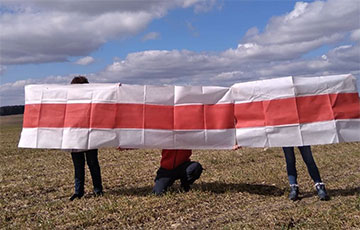 It was dedicated to the memory of a Belarusian woman whom the authorities are still afraid of.
Partisans of Barysau region have held a rally to honor Larisa Heniyush and all the repressed political prisoners of our country, the Basta telegram channel reports.
"We remember everyone. The state is still afraid of the poetess. Her name was twice eliminated in posthumous rehabilitation. And in 2007, the plaque on her Zelva house was removed by the police as soon as it was installed," - the protesters said.