Andrei Suzdaltsev: Lukashenka Ruins Everything He Turns To
27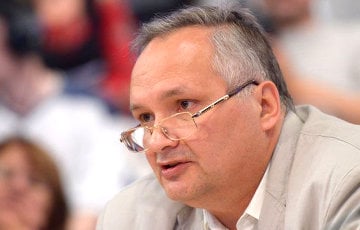 The image of the dictatorship in Belarus has become repulsive.
The scandal with the traditional international Slavic Bazaar is gradually flaring up in Belarus, writes well-known Russian political analyst Andrei Suzdaltsev.
Let us say at once that the festival reminds something of mass events in Turkmenistan and North Korea. Apart from praising the Belarusian ruler, the festival does a great job of prolonging the creative lives of pop stars.
Also, the Slavic Bazaar is officially considered an event of "allied" importance and is almost entirely financed from the Russian budget. A part of the money from the funds allotted for the festival does not come to Vitsebsk, but, in any case, it is a financially beneficial forum for Belarus.
Let's tell the truth. After the rigged presidential election on August 9, 2020, terror of the Belarusian law enforcement agencies against its people, cancellation of the ice-hockey championship, Belarus' exclusion from the Eurovision list, etc., any international, and Belarusian-Russian event on the Belarusian soil promotes the legitimization of Lukashenka's regime.
But the image of modern Belarus has become repulsive...
This year, the festival can lose its highest-rated participants. Almost every day, news that certain Russian artists, many of who used to come to the festival, are turning down invitations.
The festival will still take place. However, the effect of the forum, which finally involves underwhelming Belarusian artists, will be rather negative in a political sense, as it serves as an indicator of the international isolation in which Lukashenka's regime is.
The emotional reaction of the supporters of the Belarusian leader is clear. Lukashenka ruins everything he turns to.