How much Dinamo-Minsk Ice Hockey Club Costs Belarusians
10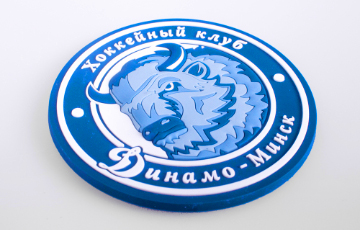 An expensive toy at the expense of people.
Dinamo-Minsk Ice Hockey Club costs Belarusians from $9 to $17 million per year. Listeners sent to the editorial office of Euroradio a document on the "state support" of the "main" hockey club in the country.
Most of the "gratuitous" money is provided by Belaruskali. However, the number of sponsor money decreases every year. The club has never made above 1/8 finals in the KHL.
"Belaruskali has been reducing the amount of sponsorship since 2013. By 2019, the minimum amount of support was $9 million, which "resulted in a $2.5 million budget deficit for the Dinamo-Minsk in the 2019/20 season." For the 2020/2021 season, the club has asked Belaruskali for a "non-reimbursable financial aid" of $12 million.
This amount is the minimum needed to participate in the Continental Hockey League championship for the 2020/2021 season.
How does the club spend money? There is a table of expenditures in the document. Most of the money is spent on maintaining the hockey team -hockey players' salaries. The rest is airfare, equipment, lodging, food, and pharmacology.
In the 2015/2016 season, the club's total spending for the season was a record $22.8 million. It includes hockey team maintenance of $18.9 million; $10.6 million is the salaries. Another 6.8 million is the cost of transportation and lodging, meals and medicines.
That leaves only $3.9 million for salaries of four other hockey teams, club managers, general business expenses and development of children's and youth sports. By the way, support for the latter is increasing every year. In the 2012/2013 season, youth sports received only $0.3 million of $21.2 million, but by the 2020/2021 season, the amount is expected to be $1 million of $12.2 million.
The club's salaries are inexorably decreasing. Whereas the 2012/2013 season's payroll was $13.8 million, the 2020/2021 season plans to own only $5.7 million; $5 million is for hockey players and $0.7 million for the coaching staff and support staff.