Minsk Sharyki Came Out To Protest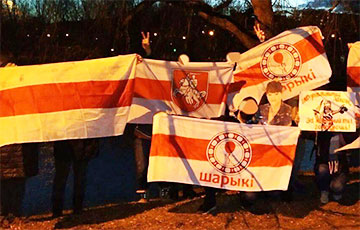 The capital district has reminded the Lukashists of the imminent consequences.
Minsk Sharyki came out to the rally and reminded their "deputy" in the "House of Representatives," as well as other "deputies," that one must be responsible for all his actions and decisions, the Basta telegram channel reports.
"Maryna, there are many of us, and you are alone, and you do not want to hear us. But you will have to!" - the participants of the rally stated.