Political Scientist: Lukashenka Will Not Be Trusted either by Halouchanka or Anyone From the Entourage
7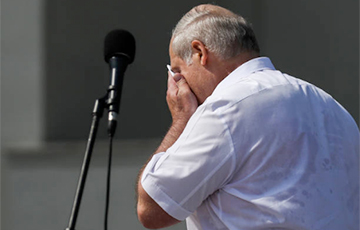 The dictator is afraid for his future.
Political analyst Valery Karbalevich told BP that Lukashenka is afraid to leave the next president with such broad powers as he has.
- Lukashenka really believed in the mythical "conspiracy" and that he would not be able to fulfill his functions, therefore, such an extraordinary body as the Security Council is needed.
- But Prime Minister Halouchanka, to whom the powers should be transferred according to the Constitution, looks like a loyal person to him - does Lukashenka really not trust him?
- Apparently, he doesn't trust. And apparently, he trusts no one. Therefore, he believes that there should be a "collective president."
Here you can recall that, a few years ago, when Lukashenka first spoke about the "new Constitution," he explained the meaning of the changes in this way: you cannot trust one person with such enormous powers that he has today.
The same logic can be tracked here: you can not trust huge powers to one person, the Prime minister.