Video Fact: Rescuing Miraculous Icon Of Mother Of God Of Budslau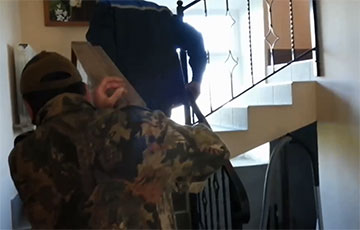 Parishioners have carried the shrine out of the fire.
The Cathedral of the Ascension of the Blessed Virgin Mary in Budslau has been on fire today. It is the national sanctuary where thousands of pilgrims from all over Belarus come every year.
The fire in the church in Budslau was extinguished today at about 11 o'clock. The roof of the church completely collapsed as a result of the fire. Smoke from the fire was visible within a radius of 20 km.
The miraculous icon of the Mother of God of Budslau was taken to safety
The tut.by telegram channel published a video of parishioners rescuing the Budslau icon of the Mother of God from the fire.