Expert: Lukashenka Feels Surrounded From All Sides
12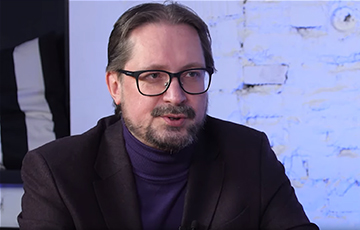 It is quite obvious that the usurper is not in equilibrium.
Independent analyst Siarhei Chaly in another issue of his program Chaly LIVE commented on Lukashenka's behavior and his emotional speech to journalists after a reception at the Palace of Independence.
The economist noted during Chaly LIVE # 11 that "it is quite obvious that Lukashenka is not quite in his equilibrium state": "He is clearly annoyed with what is happening, he feels like a man who has been surrounded from all sides. This was very clearly visible - a "conspiracy" from everywhere, "lies and betrayal all around" - as Nicholas II wrote on the eve of his abdication ", - this is how Siarhei Chaly commented on Lukashenka's behavior.