Drone Photos Of Budslau Cathedral On Fire Released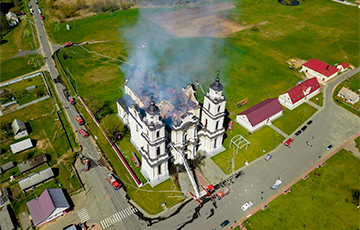 Photo Fact.
Photos of the Budslau church on fire, taken from a drone, have been released. They were published the National Belographic telegram channel.
It should be noted that the roof of the church burned down, the miraculous icon of the Mother of God of Budslau was taken to a safe place.