There Are Reports of a Serious Illness and a Fatal Diagnosis for Lukashenka
71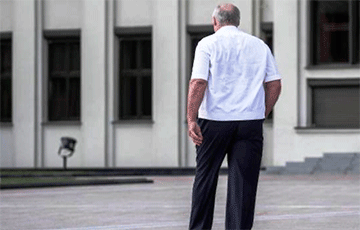 What could be behind the rumors?
On the Web, simultaneously from different sources, there were reports of a serious illness of the illegitimate dictator Lukashenka
Thus, the telegram channel Office of Cards writes: "Lukashenka was diagnosed with prostate cancer two months ago.
According to our information, cancer is operable, but, taking into account age and general health, the fight against it for Lukashenka will become a real struggle for life.
Now Belarusian statesmen are concerned with the question: "How to keep the treatment a secret?"
Similar information was published by the EUobserver edition. "In February 2010, Aliaksandr Lukashenka was in Switzerland, where he underwent surgery on the prostate, a senior diplomat in the European Union told EUobserver.com," the newspaper writes.
The Nick and Mike Telegram channel commented on the possible health problem of the dictator:
"According to our information, in 2010 in Austria, surgical intervention on the same issue has already taken place. If the information is true, then we are waiting for the disappearance of the leader of the junta in the foreseeable future for about a week to rest.
The fact is that the top of the junta prefers to have a "sick leave," especially delicate ones, in Israel or Europe. But now it is unlikely that these countries are waiting with open arms for him even for treatment. So there is Turkey or one of the very rich countries of the Gulf left.
For some reason, there is no trust in doctors in Belarus, where the best medicine in the world is. Who knows, suddenly a "bad doctor" will come across or a leak will occur, which will cast doubt on the image of the"collective farm macho."
In this regard, one can look at the act of surrender in a slightly different plane. Of course, there is nothing about health care. On the one hand, it is strange to introduce martial law if the usurper is simply sick. On the other hand, in case of the inevitable, you can organize a whole "conspiracy of doctors" and prepare a new Timoshuk, which will smash the domestic "school of pest oncologists." In this case, the act of surrender may be required.
Prospects, as we have already written, are dubious. But nobody thinks about it. If the Aliyev succeeded, why can't it be repeated in Belarus?
In general, there is nothing left but to observe.
Once again, we note that the number of days off for the "workaholic" has already increased (although the schedule was gaping before), if suddenly the idea to publish it comes, it will be a shame - too many days there will be marked "work with documents" and "meeting in a palace." Even the flight to the "place of power" had to be justified by examining the course of the sowing campaign in the Mahiliou region.
In any case, we remind you that the soonest liberation from agro-fascism is in our hands. God help those who help themselves, as they say."