Karbalevich: Something Strange Is Happening between Putin and Lukashenka
37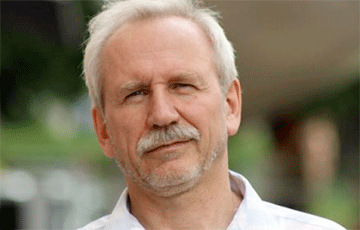 The loan has not yet been given, and there are problems with the supply of oil.
On the Telegram channel, political scientist Valery Karbalevich drew attention to the strange relationship between Lukashenka and Putin.
- New conflict nodes have appeared in relations between the allies.
Russia has not yet provided Belarus with a $ 500 million loan promised by Putin back in September last year.
Some strange story has arisen with the supply of Russian oil to the Naftan refinery in Navapolatsk. In May, supplies decreased 2.2 times. Moreover, officially no one explains anything. The version is unofficially voiced that, they say, Rosneft was afraid of American sanctions against the Belarusian oil refinery.
But, firstly, the sanctions come into force only from June 3. Secondly, the US decision does not provide for secondary sanctions, that is, they do not apply to third countries and their companies.
It is very likely that Russia is using US sanctions as an excuse to create a new mechanism of pressure on official Minsk.
On May 3, the Ministry of Justice refused to register the pro-Russian Union party. Lukashenka wants to have a monopoly on relations with Russia. As soon as it came to Moscow's ability to influence the domestic policy of Belarus through levers that Lukashenka cannot control (that is, the pro-Russian party), the brake was activated.
On May 9, Lukashenka and Putin spoke on the phone and agreed on a new meeting, although, they had only recently negotiated (on April 22). Something important seems to be going on in bilateral relations, and it is hidden from the public.