Shock: One Of Collective Farms In Braslau District Cannot Pay Off Workers Since 2018
11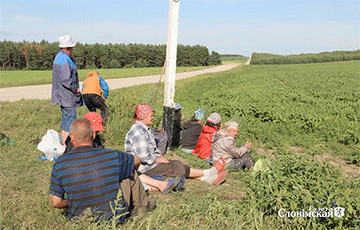 How have the villagers and their families survived?
In November 2018, the SCC found in one agricultural enterprise of Braslau district that the wages had not been paid in full. However, the money to the workers of the collective farm has not been paid in full until now, People's News of Vitsebsk reported.
As found by a new inspection in 2021, the overdue wages were paid at a slow pace and without being reflected in the accounting and statistical records.
In addition, there were other violations. For example, an incompetent employee, who did not have three years of experience as an accountant, was appointed to the position of chief accountant in 2020 in this open joint-stock company. Besides, during the appointment and dismissal of the chief accountant there was no documented receipt and transfer of files, no inventory of assets and liabilities of the company was conducted before the preparation of annual financial statements.
In addition, the accounting registers contained inaccurate data on the expenditure of cash from the company's cash register - a shortage of 1000 rubles was found there.