Alexander Nevzorov: The Combination of Lukashenka's Surname and the Word "Death" Made Thousands of Belarusians Happy
15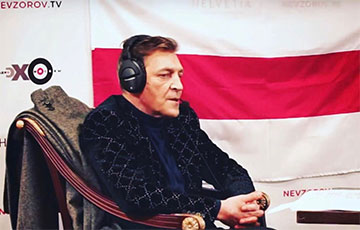 In the subway, people with a happy look pass their headphones to each other with this speech.
Russian publicist Alexander Nevzorov commented on Lukashenka's posthumous decree on the air of Ekho Moskvy:
- This person knows how to raise the mood of a whole people, as it turns out, he also knows how to give hope and knows how to make them dream, and dream light and joyfully. It turns out that this ability of Lukashenka cannot be denied, unlike one of any gloomy dictator who does not want to give anyone any hope but simply mumble about the unbeaten punishers. For several days in a row, Lukashenka pleased Belarus, arguing how events will and should develop in the event of his violent death.
This combination of the name of Lukashenka and the word "death" toned up and enlightened thousands of people. He so tastefully described where to look, where to run, what to close, that the people had a hope that it's not just empty talk, and that he probably knows.
In the metro, people with a happy look pass each other headphones with this speech of Lukashenka and listen 5-6 times because this is a magic combination of the surname and this word...