Andrei Suzdaltsev: Siloviki Will Direct Weapons against Lukashenka
40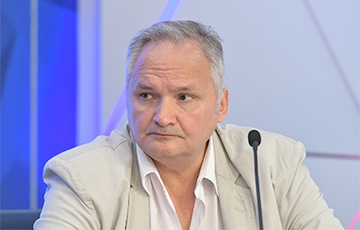 The Belarusian special services can even contribute to the elimination of the authoritarian regime.
Russian political scientist Andrei Suzdaltsev believes that Lukashenka is becoming a burden for the security forces. He writes about this in an article on the website politoboz.com.
- Sooner or later, the security forces direct their weapons against the head of state since he turns out to be a "stone on the neck" for everyone, and it is necessary to get rid of him for the sake of common salvation. Usually, at this stage, a stream of very contradictory information about exposed conspiracies and riots falls on the media, which is a sign that the leadership of Belarus, having not received the desired legitimacy in the last elections, is seeking sympathy and pity from the population. This is a signal for the security forces.
Why? The head of state is a source of legitimacy for law enforcement agencies and special services, he "covers" them and ensures impunity. But if the head of state turns out to be a target, then his security forces are also indirectly targeted.
So at a certain stage, the special services, without wanting to, can objectively even make their contribution to the elimination of the Belarusian authoritarian regime. This was the case with the KGB of the USSR, whose leader took part in the GKChP in 1991. The same thing will happen in Belarus.