Angela Merkel To Belarusians: Don't Think We've Forgotten About You
18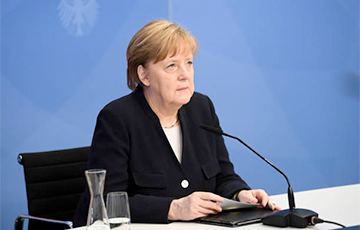 Europe will use all of our political contacts to remind us of this.
German Chancellor Angela Merkel has supported the Belarusians who are fighting for their freedom, Deutsche Welle reports.
- When it comes to Belarus or Russia, it is very important not to forget the people showing courage. For us in the GDR, when I lived there, it was very important that those who were in prison knew that in West Germany they were remembered: "Do not think that we have forgotten you". So, thinking about Belarus today, it is very important that we remember those who are in prison.
We must use all of our political contacts to remind them of this. Those who are in real danger should be helped if possible so that they can move to Germany," - Merkel said to young Dutchmen while discussing the issue of freedom. On May 5, the Netherlands celebrates the Day of Liberation from Occupation by National Socialist Germany.
Мужественным людям, которым в Беларуси и РФ грозит прямая опасность, нужно предложить переехать в Германию, сказала Меркель во время дискуссии о свободе с молодыми голландцами. 5 мая Нидерланды отмечают День освобождения от оккупации национал-социалистической Германией pic.twitter.com/HFjuMqog2S

— DW на русском (@dw_russian) May 5, 2021
We remind that yesterday, the G7 countries, which include Germany, called for the release of political prisoners and for new elections in Belarus.