Navapolatsk Partisans Recorded Appeal To Veterans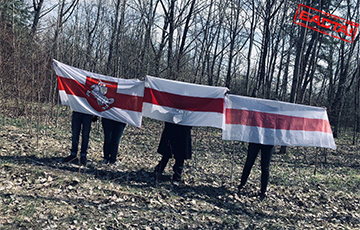 Belarusian partisans are taking action.
Rallies against the Lukashenka regime continue in Belarus.
As reported by the Basta telegram channel, partisans of Uruchcha came out in support of detained surgeon Andrei Lubetski: "Is it wise to put doctors in jail?"
Partisans of the Minsk district support #СборнаяЗОЖ (healthy living team). "We are for giving up alcohol and cigarettes, walking outdoors and eating healthy. The health of the nation is a thing for the nation to care! Long live Belarus!" - they say.
A message to veterans from Navapolatsk partisans: "We urge you to love the country, and dismiss Lukashenka!"