Lukashenka: Yesterday We Got Our Vaccine In Test-Tube
41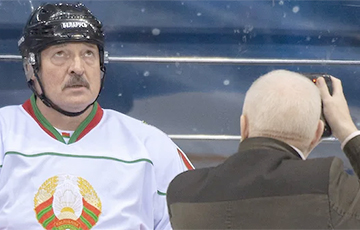 Cockroach has finally spotted the virus.
Lukashenka said that Belarus has allegedly produced its own vaccine against coronavirus. This is reported by the press service of Cockroach.
- Yesterday we got our own vaccine in a test tube - the Belarusian one. It's different from what we buy today. As doctors call it, a live vaccine, - Lukashenka said.
- We are in no hurry. We will see what will happen the day after tomorrow, when the disease is changed. Because the strain will be quite different, - Lukashenka said.
Lukashenka drew attention to the fact that there is no guarantee that the current vaccines will help against new mutations of the virus in the future.
- We have vaccines that work today. Made by Russian technology, and we have bought Chinese ones. And tomorrow we will adapt our own vaccine, which is already in a test tube, to the strain we will have. Who knows what will happen, - he said.