Veranika Mishchanka: Belarusians, Each Of Us Holds Key To Cell Of Those Innocently Convicted By Regime
8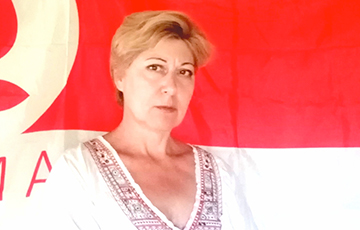 The heroes must be freed.
Activist of the Narodnaya Hramada party Veranika Mishchanka commented on the sentence of Mikalai Statkevich's ally Siarhei Sparysh on her Facebook page:
- An illegitimate venal creature in a skirt made a sentence - 6 years of imprisonment in a reinforced-security colony. I remind all the lackeys of the Cockroach that even if you manage to miraculously escape and hide, your every day and night will turn into a nightmare.
Karma gets everyone. "One day, when you are celebrating a triumph, you will taste ashes in your mouth". The heroes will be released and will forever remain the heroes of Belarus.
Belarusians, each of us has the key to the cell of those innocently convicted by the bloody regime. Thanks to our weakness and fear alone, thousands of people are held hostage.
If we do not open the dungeons in the near future, our children will never forgive us for inaction.