European Parliament Calls on the EU to Suspend Participation of Belarus in All International Competitions
39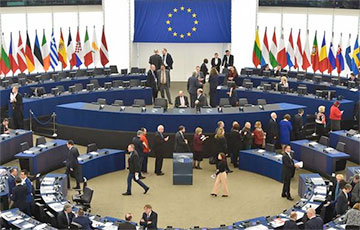 The voting on the resolution will be held today.
The European Parliament calls on the EU Council to introduce new individual and sectoral sanctions against Minsk. The draft resolution on the official website of the organization focuses on sports, reports Pressball.
MEPs supported the suspension of membership of Belarus in international sports federations, including the IOC, as well as suspension of the national team in international competitions, including the Olympic Games in Tokyo, World and European championships, including any club events and tournaments.
They also called for depriving the Belarusian state television of the right to broadcast matches of the European Championship and the transfer of these rights to the independent channel Belsat.
The voting on the resolution will be held on June 10. The European Parliament resolutions are advisory. However, the practice shows they serve as guidelines for action for the EU Council.