"We Surely Move Towards Victory": Activist of Underground Protest Told About Their Struggle
3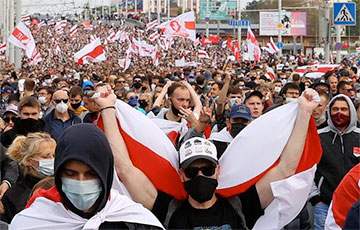 Belarusians are fighting Lukashenka's regime for the 307th day.
There have been no large-scale street protests in Minsk since November 2020, but local actions (neighbourhood marches, flash mobs and other forms of protest activity) continue despite repression on the part of law enforcers. Representatives of the protest association of Frunzenski district of Minsk agreed to tell Belsat about their activities on condition of anonymity.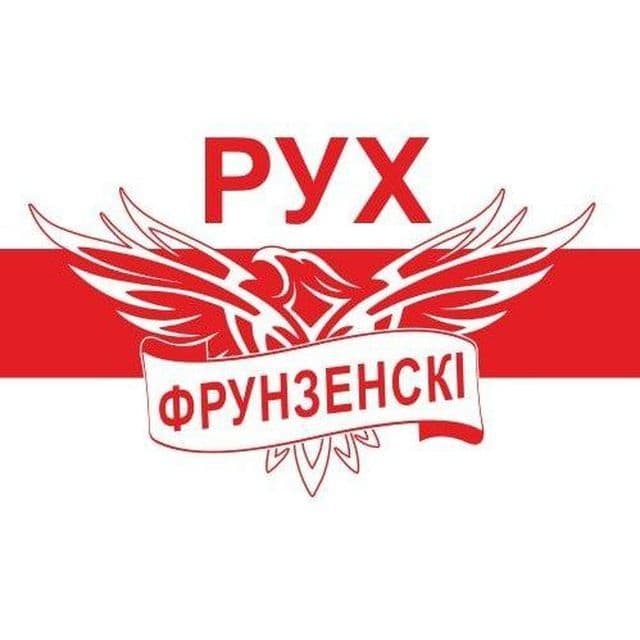 - Is your community big? How many people are in it?
- It unites dozens of individual chat rooms. We've never been aimed at the number of participants. Territorial coverage matters the most. Besides, we also have contacts with communities all over the country and other initiatives and citizen groups.
- When did you start organizing yourselves?
- We came together a couple of months after the protests started. At that time, the need arose, and we realized that only together we could stand tall. The more of us, the stronger we are.
The regime itself promotes our development. The more they try to find a mythical coordinator in a single organism that looks more like a bird flock than a hierarchical pyramid, the more the underground evolves.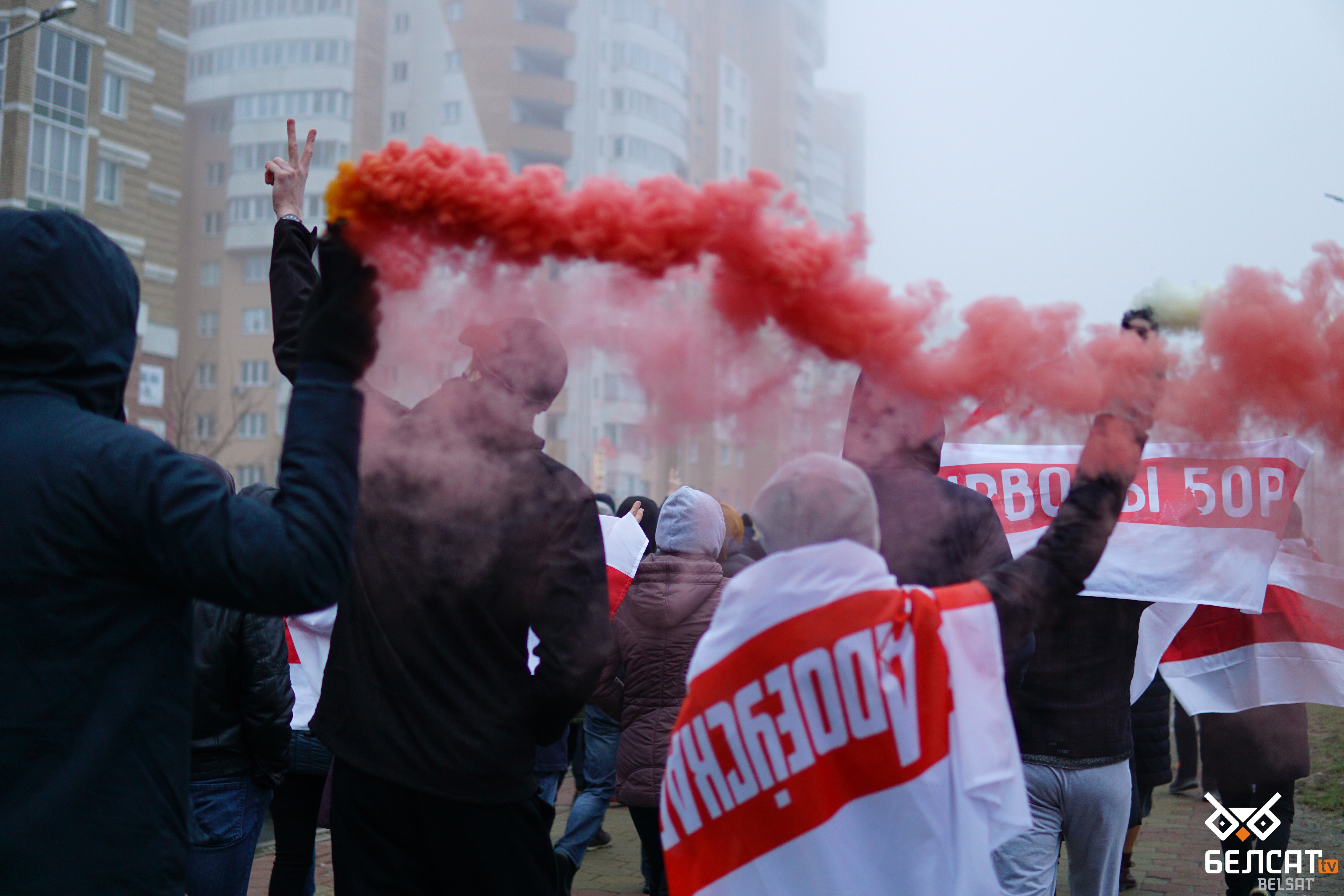 - How often do you hold actions, and what kind of actions are they?
- We, unfortunately, cannot disclose some things for the sake of security. But we can say that the actions are permanent; they are continuous. Some of them are bigger, some are smaller. All of them, one way or another, aim at overthrowing the regime. All of them make the system work at its maximum efficiency.
- How do you prepare for actions? Are there any safety and conspiracy rules that you necessarily obey?
- Yes. We live in an occupied territory, where everyone faces danger, and all the more so when you are an activist. We should be careful and attentive. The most important rule is to leave no trace: both in the real world and online.
- Do the security forces often raid and disperse your actions?
- The law enforcement agencies raid all the time. We wonder how the wind they create by running back and forth hasn't changed the climate. But no. They tend to be unlucky; we wouldn't bet on them.
More often they get screwed by missing the action. Then they catch the alleged organizers, but really just random people.
- Are telegram chats still the major means of coordinating your actions? Are there any new means?
- Telegram is undoubtedly the father of coordination of the revolution. The statistics of user growth from Belarus proves it. There are new ways of communication. They will only evolve.
- What is the point of holding local courtyard actions now, given that big marches haven't been held for a long time? What's your main motivation?
- I guess we all share the same motivation: we're all tired of living in a one-family state, with no place for the rule of law, where one can wipe the floor with your children only because they have different views. The sacrifices must have a purpose. The point of no return has been passed. Therefore, our demands remain unchanged: the release of political prisoners, prosecution of those responsible, Lukashenka's resignation and new elections.
- Is it frightening to continue to go to rallies in the conditions of total terror?
- Only a fool is not afraid, but a strong person overcomes the fear. We urge everyone to be true to themselves. You can deceive others, but you can't delude yourself. We can't keep silent. We will continue to act.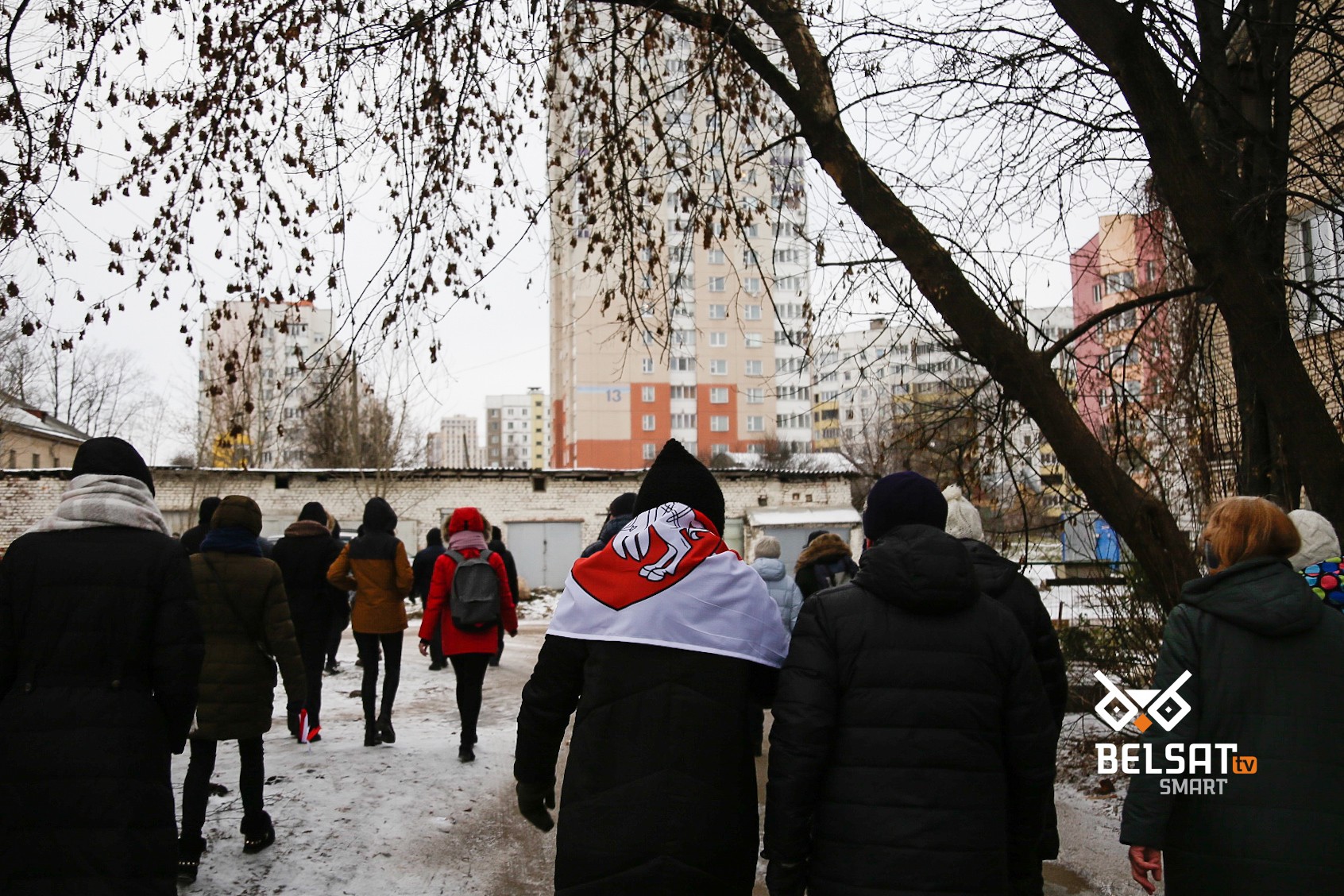 - What should happen for you to stop coming out? Is there a "red line"?
- Absolutely. We will stop if our demands are met. Even then we will come out to celebrate. We can't imagine how long this celebration will last. The city will surely meet collapse.
- What do you think should happen so that hundreds of thousands of Belarusians could come out to protest again?
- Hundreds of thousands of Belarusians are here. No one has disappeared. There are different opinions regarding what should happen. So we are working on all fronts. However, we all agree that consolidation comes first. That's one of our key directions. The usurper himself served as a trigger. He's the best motivator for us to come out.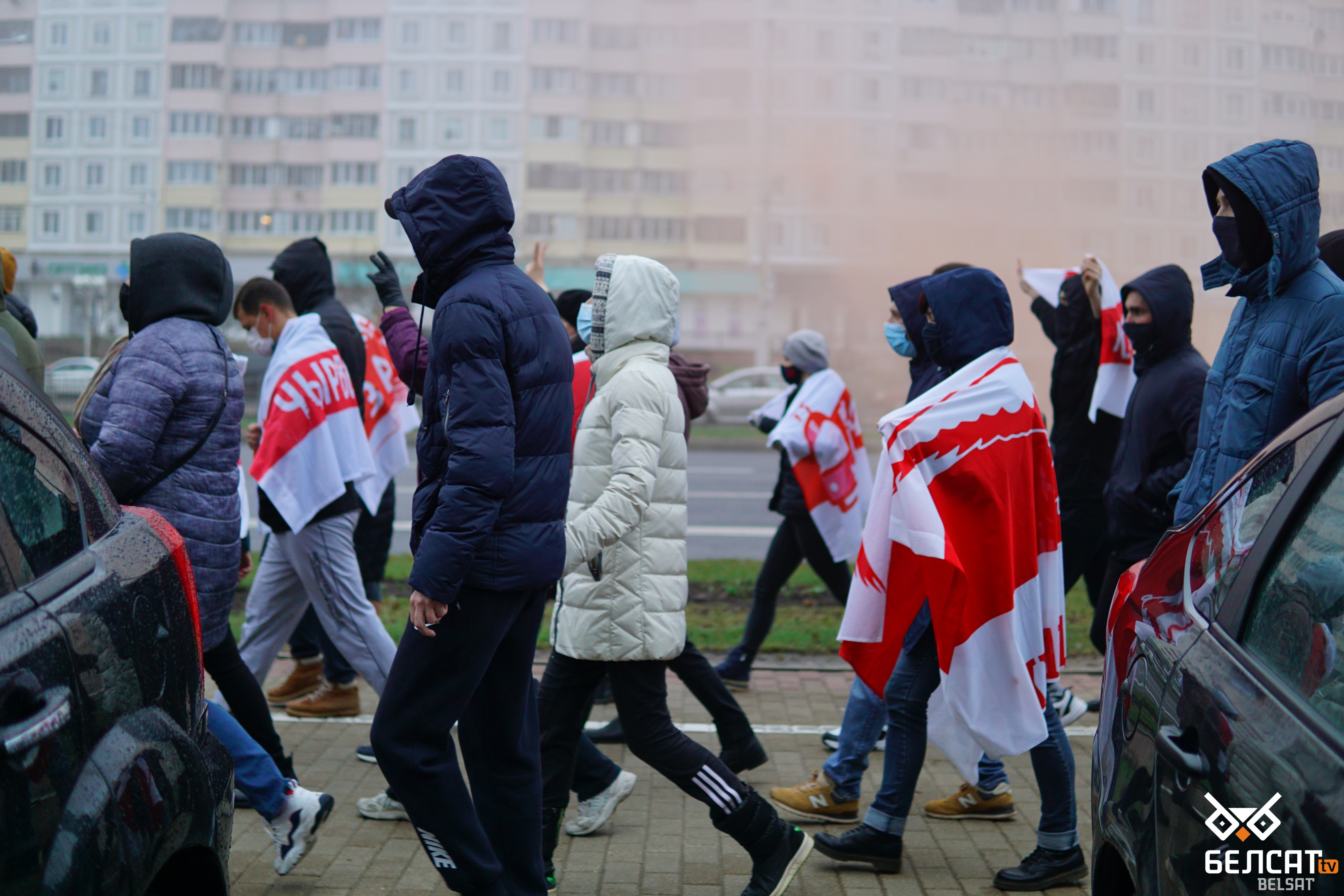 - How do you think of Svetlana Tikhanovskaya and her team? Do you expect Tihanovskaya to make any decisions, any plan for victory? Or maybe you believe that you should only count on yourself?
- We believe that all associations of Belarusians should unite and act for one purpose - to change the regime, to stop repression and release of political prisoners, to hold new and open elections. In this sense, Svetlana and her team must work to unite all initiatives. The strength of Belarusians is in unity; it is obvious to everyone. The ideas for a common goal are generated from above as well as from the bottom. Therefore, such communication is also necessary.
Now everything is going well. We are slowly but surely making progress towards victory. To speed up the process, we need the coordination of the Tikhanovskaya team with other democratic structures and activists of the courtyard.