Polish Foreign Minister: Lukashenka's Bankruptcy May Change Belarus' Fate
12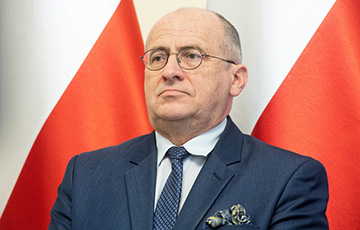 When a desire for freedom arises, it always comes true.
Lukashenka's bankruptcy can change the fate of Belarus. Polish Foreign Minister Zbigniew Rau voiced his opinion in an interview with the Rzeczpospolita newspaper.
According to him, Aliaksandr Lukashenka has less room for manoeuvring. Hence he uses cooperation with Russia for his legitimization. Rau believes that Moscow will demand to pay the bill sooner or later.
"The more the society rejects Aliaksandr Lukashenka, the more his room for manoeuvring narrows. He knows he will not win back the sympathy of the Belarusians. He does not have the authority to decide on the future of the country. Therefore, he has to borrow this mandate from Russia. The loans must be repaid. The time for it will come," he said.
Rau believes Lukashenka's bankruptcy is coming. It may change the fate of the country. The minister did not specify what he meant by "bankruptcy".
"Therefore, Lukashenka's bankruptcy may change the fate of Belarus. We are approaching it with every passing day. In our part of Europe, when the desire for freedom arises, it always comes true. We just don't know when. Young Belarusians will not accept the fact that they will spend the rest of their lives under the government, which has no power to decide on their future," said the Polish official.
The head of the Foreign Ministry also confirmed that Poland maintains channels of communication with the Belarusian authorities. As a result, three activists of the Polish minority in Belarus were released. As for the fate of the leaders of the Union of Poles, their release depends on many conditions, as well as their own desire to leave Belarus.
"Yes. They have allowed releasing three female principals of Polish schools. As for the fate of the other Poles in prison, it is the result of a combination of many conditions. One of them is whether they want to leave Belarus," said the minister.
Rau also assured that the Belarusian activists are safe in Poland.