Ex-Prosecutor Yauhen Babak Arested For 15 Days
8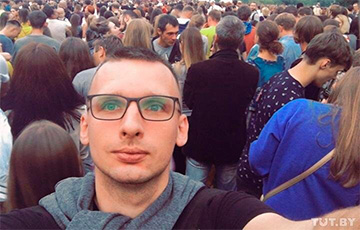 Yauhen Babak quit his job after the events of August 9-12.
Ex-prosecutor Yauhen Babak, who was fired after the events of August 9-12, was arrested for 15 days for "picketing by hanging a wrw-flag on the balcony.
This is reported by Viasna human rights activists.
Babak said at the trial that he had found the flag on October 6 and decided to hang it out on June 10 in protest against the violence.
According to the report, it was noticed by the officers of the Main Directorate for Combating Organized Crime and they came to Babak's apartment to take away the flag. Judging by the photo from the apartment, it was picked apart: a lot of things ended up on the floor, the mirror was broken, and the front door was smashed.