Lithuania Estimates Strengthening Of Protection Of Border With Belarus At 11.5 Million Euros
1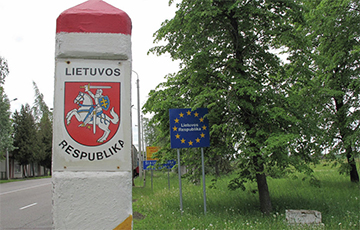 The protection of the Lithuanian-Belarusian border has already been strengthened.
The Lithuanian Ministry of the Interior is asking the Ministry of Finance to provide an additional €11.5 million for the protection of the border with Belarus. Also, the Ministry of Finance is asked to provide an additional €2.8 million for salaries of the Lithuanian border guards and costs associated with illegal migrants, reports the Lithuanian State Border Guard Service.
Minister of the Interior Agnė Bilotaitė noted that Lithuania can't afford to strengthen the Lithuanian-Belarusian border for 10 years, as planned.
"The unstable and unpredictable political situation in neighboring Belarus forces Lithuania, which protects not only its border, but also the border of the entire European Union, to act as quickly as possible and strengthen the border section as soon as possible to stop illegal migration flows. This is our main goal and task. Having such a neighbor, we must always be ready for surprises," said the head of the Lithuanian Interior Ministry.
Protection of the Lithuanian-Belarusian border has already been strengthened. Apart from the frontier guards, the area is patrolled by the employees of the Public Security Service and members of the Union of shooters. It is planned to involve police officers in patrolling in the area of Deviinishki loop.
This year, Lithuanian border guards have detained more than 300 illegal migrants from Belarus. This is four times more than for the whole of last year.