Students, Pensioners Continue To Protest In Minsk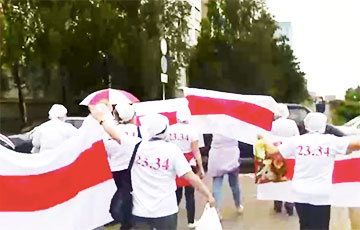 The entire Belarus is against the usurper.
Protest actions of solidarity with political prisoners, organized by students and pensioners, were held in Minsk today, Novy Chas writes.
In the morning, BSUIR students hung out a large white-red-white flag from the window of the hostel #1, and also today the pensioners of Minsk went on a march to support all political prisoners.