Merkel: NATO Summit Will Discuss Belarus
6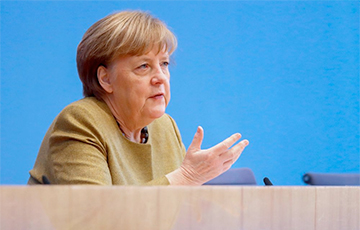 German Chancellor Angela Merkel has stated that human rights are trampled in our country.
German Chancellor Angela Merkel said Monday's NATO summit will discuss the Ukrainian issue, the situation in Belarus and the "Russian cyber threat," Interfax reported.
"We will talk about the situation in Ukraine and about NATO cooperation with countries like Georgia and Ukraine, we will talk about threats, such as in Belarus, where human rights are trampled under foot," Merkel told reporters in Brussels before the summit began, broadcast live by the NATO website.
Joe Biden will attend Monday's summit for the first time as U.S. president. The White House had earlier said the U.S. president would "reaffirm the U.S. commitment to the alliance, transatlantic security and collective defense."
Alliance Secretary General Jens Stoltenberg, announcing the meeting of the leaders, noted that the summit would have a "substantive agenda" aimed at strengthening transatlantic cooperation and discussing "today's and tomorrow's challenges."
Among the topics scheduled for discussion are "Russia's aggressive actions," terrorist threats, hacker attacks, and "the rise of China." Also the situation in Afghanistan, Belarus, and Ukraine is on the agenda.