Residents Of Zialiony Luh, Minsk Chanting 'Tribunal!'
1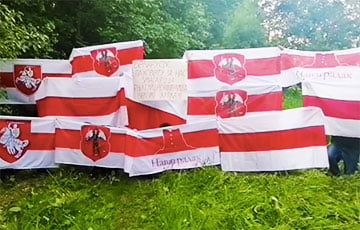 Belarus is against the usurper.
Actions against the Lukashenka regime and in support of political prisoners continue in Belarus. The Charter-97 Telegram channel wrote about some of the actions:
"Tribunal!" the inhabitants of the capital's Zialiony Luh district are chanting.
Partisans of Navapolatsk: "Belarus, get up!"
National symbols appeared on the streets of Babruisk.