"Real Money in Belarus Will Be Replaced with Candy Wrappers"
24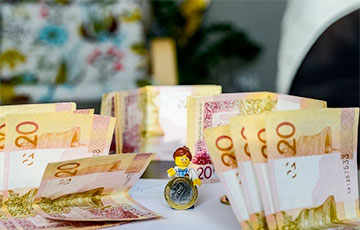 It's time to save your savings.
The Nick and Mike telegram channel learned several interesting facts related to the prospects of the financial system of Belarus.
"The Russian intermediary firm is currently looking for opportunities to organize the printing of 'securities' for the needs of the Belarusian customer. The circulation is quite large - the range is from 650 to 750 million units. The order is urgent - it really needs to be fulfilled by the end of the first decade of July," writes the Telegram channel.
The circle of companies that can fulfill the order is extremely small. They are mainly from the EU and the UK. To fulfill the order in a short time, it is highly desirable to use the elements of existing matrices. Belarusian money was printed in Great Britain and Poland. Accordingly, the items are stored there. And this is where the corresponding appeals are directed. There are no answers yet.
No one wants to get involved in a muddy story - a Russian intermediary and several European companies for cover do not change the situation - matrices that belong to Belarus are needed (Stirlitz in the center of Berlin was not exposed either by a budenovka with a red star or a parachute).
If we take the planned circulation, then this may correspond to the amount of funds that lies on foreign currency deposits with the population (subject to the proportions of denominations), and then everything to real money being replaced with candy wrappers or IOUs of the bankrupt state.
Or it can be bonds of the Asset Management Agency. That is, in a simplified form - the transfer of the debt of state-owned enterprises to the banking system into the Agency's IOUs. In fact, nothing will change, but it will look better in accounting. In this case, banks will suffer more.
The timing is determined by the entry into force of the rules on the possibility of introducing restrictions on foreign exchange transactions - July 9, 2021. Belarus risks becoming Iran soon in terms of access to SWIFT... It's time to save funds.