Air Force And Air Defense Commander Let It Slip: Point Of Interception Of Ryanair Plane By Belarusian Fighter Plane Revealed
12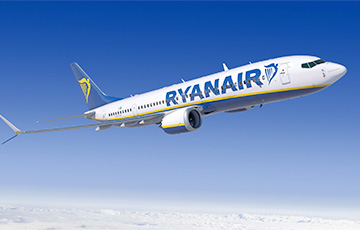 Lukashenka's general has admitted the fact of hijacking a civilian airliner in the sky over Belarus.
Commander of the Belarusian Air Force and Air Defense Forces Major General Ihar Holub said that the captain of the Ryanair aircraft of Athens-Vilnius forcibly landed in Minsk knew that the plane might be intercepted by Belarusian fighter jets.
"The commander of the aircraft knew that a Belarusian fighter would be waiting for him at the turning point," said Holub at a press conference in Minsk, writes the AFN.
"The calculations of space-time norms" indicate that the point of interception of the Ryanair aircraft was in the sky over Lida, said Lukashenka's general. According to the commander of the Air Force and Air Defense, it was at this point that the Irish airline started turning to Minsk.