Ryanair CEO Announced the Date of ICAO Report on Forced Landing in Belarus
12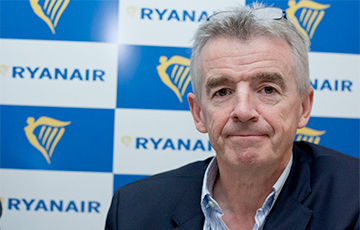 Michael O'Leary explained why the pilot had to land in Minsk.
On June 15, the head of Ryanair, Michael O'Leary, said that the ICAO report on the incident with the company's aircraft in Belarus would be presented in the next two weeks - by the end of June, TASS reports. On May 23, a passenger plane landed at the Minsk airport, flying from Greece to Lithuania, and Raman Pratasevich and Sofia Sapega were detained.
O'Leary also said that the pilot of the plane landed in Minsk because he "could not have done otherwise" after the signal from the Belarusian authorities about the threat of an explosion.
As you know, the Belarusian authorities said they had received a message that there was an explosive device on board the plane. This was reported to the crew. Meanwhile, information appeared that this happened before the letter from the "Hamas soldiers" was actually received.
After the Ryanair incident, the EU and Ukraine closed their skies to Belarusian airlines.