Minsk Uskhod Came Out To Rally In Solidarity With Heroes Of Belarus
1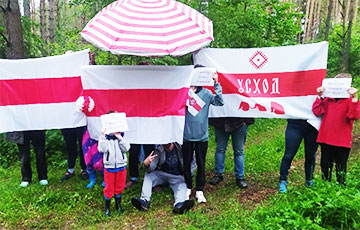 We remember everyone!
Residents of the Free Uskhod demanded the release of political prisoners, reports the Mensk Razam! telegram channel.
"We remember every hero of Belarus!
Our support is needed by the people who are now behind bars. Do not forget to send them your letters with sincere words," said the protesters.