How Behavioral Pattern Of Authorities Leads To Irreversible Mistakes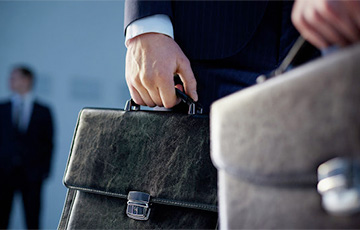 Everything is greatly simplified.
The pattern of the authorities' reaction to any problems is the simplest reaction associated with an attempt to solve the problem administratively, writes the Reflections and Reaction Telegram channel.
Remember, this is important. Because it is this pattern that leads to irreversible mistakes. It was this pattern that was applied for the landing of the flight. The nuance is that by acting predictably, not taking into account the context, leaving information cover "for later", without detailed weighing of the consequences, the echo of the actions carries much more negative for the regime than the reason for the actions themselves.
Let's take two examples. Archbishop Artemy was made Belarusian Sakharov. While at the see, he had a lot to lose. Now he has nothing to lose except life (and it is now in the focus of society's attention), the monks have no family, their age is old. This means that he is free to say whatever he wants. One interview with Svaboda went viral. And if he gives such interviews on each information occasion? The politicized Orthodox (and not only them) have found a living icon for themselves. Despite the fact that Artemy did not make loud statements in Hrodna since August. But for some reason they needed to remove him now. As a result, the church community is agitated. This is not a split, but an alternative political figure in this environment. Previously, he was one of the bishops, now he is the image of an alternative. The consequences of the decision are much worse in terms of harm to the regime than the very activity of Artemy at the see.
Second example. Illegal migrants admission. Now Lithuania from the European periphery is becoming an outpost of the fight against migrants. This is a question of pan-European security, in fact, this is the second "ryannair", only slower. After all, these migrants are not going to Lithuania - they will go further to Germany. And this is already a problem for Germany, and not only for Lithuania, in order to stop this flow. And here again we consider image loss versus real damage. A hundred or two migrants are not the most serious damage. But demonstratively punishing the one to whom you've been giving money for the construction of the border for years is just the right case.
Therefore, in predicting the scenario of the development of a situation, the temptation to overcomplicate everything is much stronger than to simplify. It is better to simplify.