Another World Championship Moved From Belarus To Another Country
11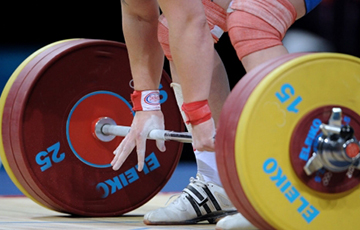 The championship had been scheduled for September-October in Minsk.
Another world championship has been moved from Belarus to another country. This time, the International Federation of Powerlifting refused to hold the competition in our country. World Powerlifting Championship had been planned for September-October in Minsk. However, it will be held in Sweden, reports Euroradio.
The International Federation cites the "current political situation" in our country and calls the decision "difficult". However, it stresses that it is responsible "for the health and safety of athletes, coaches and officials," while safety issues can be a problem in Belarus. That is why "the only logical decision" was taken.
Classic powerlifting - a kind of power triathlon, which includes three exercises with a barbell.
Previously, our country has already been deprived of the World Championship in ice hockey, the modern pentathlon, has been left without the European team championship in table tennis and the European championship on cycling. The Biathlon World Cup has been transferred from Belarus. The Belarusian Football Federation is forced to postpone or cancel friendly and official matches. The Yunast hockey team has been left without the Champions League.