Huge Boeing Of Iraqi Airlines Flies To Minsk
26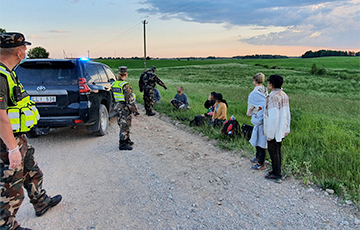 Lithuania says that the Belarusian authorities have organized the flow of illegals through Belarus.
As reported by Radio Svaboda, such a plane can carry up to 550 people.
Iraqi citizens need a Belarusian visa - there is no "visa-free" procedure for them via the Minsk airport.

We remind that the Belarusian-Lithuanian border is crossed in droves by the Iraqi citizens who have somehow found themselves in our country. The Lithuanian State Border Guard Service publishes a video of Belarusian border guards cleaning up the traces in the place where a group of Iraqis had illegally crossed the border shortly before. All of a sudden, there are so many illegal migrants from Iraq that the Lithuanian Refugee Registration Center is running out of places. Lithuania is forced to start building an emergency tent city for 350 people.