Lithuanian Interior Minister Appeals To Prosecutor General's Office Regarding Illegal People Smuggling From Belarus
6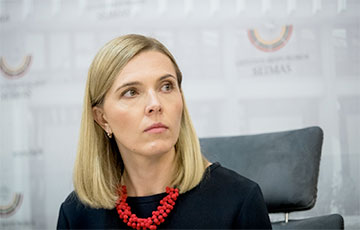 There are signs that this is being done in an organized way.
Lithuanian Interior Minister Agnė Bilotaitė appealed to the Prosecutor General's Office in connection with suspicions of organizing the smuggling of people from Belarus, the ministry said, delfi.lt reports.
"For several weeks now, the people arriving from third countries have been illegally crossing the border, we see signs that this can be done in an organized way. We cannot tolerate such things, so we turned to the Prosecutor General's Office to start an investigation," the Interior Minister said.
According to the ministry, since the beginning of this year, 392 third-country nationals have been detained, who illegally crossed the border of Lithuania with Belarus. From 1 to 16 June this year, 204 migrants illegally crossed the border.
On the section of the border with Belarus, security has been increased, the border guards are assisted by the Public Security Service, riflemen, cooperation with colleagues in Latvia and Poland is being carried out.
Border guards from other units were also sent to this section of the border, additional technical resources were allocated. The police are helping to protect the Dieveniškės loop.
This week, a tent camp for illegal migrants was set up at the Refugee Registration Center in Pabrade. This infrastructure was provided by the Lithuanian army. It has 80 places for isolation due to quarantine, and another 270 for resettlement. The campground started operating this week.