Biden And Putin Discussed Situation In Belarus
78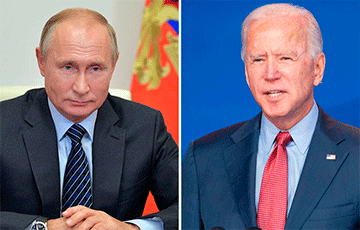 The U.S. president presented his vision of the situation in our country to his Russian counterpart.
U.S. President Joe Biden and Russian President Vladimir Putin met in Geneva on Wednesday.
This was the first time the two heads of state have met with each other in such a status. The event took place amid the worst relations between Moscow and Washington since the end of the Cold War.
The meeting discussed, among other things, the situation in Belarus, which Putin did not mention at the press conference.
"I outlined to the Russian president the American view of the situation in Belarus. Putin didn't object, he just asked: "What can we do?" Biden said.