Father Of European Belarus Activist Anastasia Paliyenka Died
7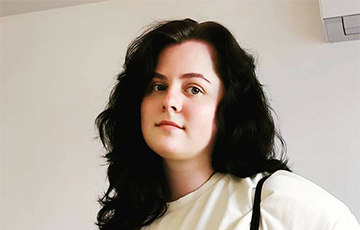 The paratrooper officer was only 52 years old.
The father of European Belarus activist Anastasia Paliyenka, Valeryj Huseu died on June 16.
Valeryj served in the airborne troops for a long time, was a participant of the Afghan war, was awarded with government decorations. The man of unbelievable courage and elastic temperament was fighting a heavy illness for the last years.
He was only 52.
Anastasia Paliyenka was forced to leave Belarus in November 2020 together with her husband, the well-known Belarusian political prisoner Dzmitry Paliyenka. Literally the next day the police came to their apartment. Now Anastasia cannot come to the country even for her father's funeral.
The European Belarus Citizens' Campaign extends its condolences and words of support to our comrades, all the relatives and friends of Valeryj Huseu.
Eternal memory to the hero.