Ukrainian MPs Require Criminal Proceedings Against Lukashenka
10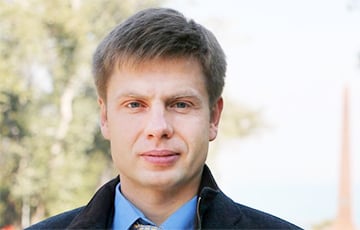 The appeal was submitted to the Prosecutor General of Ukraine.
Verkhovna Rada deputy Aleksei Honcharenko published a deputy's appeal to Prosecutor General Irina Venediktova regarding Lukashenka's cooperation "with the terrorists of the so-called LPR.
"Terrorists from the so-called LPR Prosecutor's Office reported that "at the personal invitation of Aliaksandr Lukashenka" had interrogated Belarusian political prisoner Raman Pratasevich and "made certain of his involvement in the killing of civilians in the Donbas".
De facto, it means that Aliaksandr Lukashenka, who has forcibly seized and holds power in Belarus, recognizes the terrorist republics.
Our reaction should be harsh and clear. It is an encroachment on our territorial integrity! Ukraine should open a criminal case against Lukashenka for cooperating with terrorists.
That's why I sent a deputy's appeal on the situation to the Prosecutor General Irina Venediktova asking for a legal assessment", said Honcharenko.
The document he published is worth more than a dozen signatures of other deputies.