Idiocy of Lukashism: Spectators Were Detained in Minsk While Watching a Play
23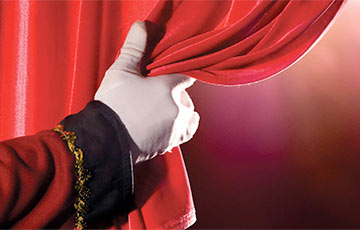 The audience is judged by judges Aliaksandr Piatrash and Dzmitry Karsiuk.
Spectators detained in Minsk watching the play "White Rabbit, Red Rabbit" are punished with administrative arrest. Their cases are being considered in the court of the Central District of the capital, reports the telegram channel @viasnanazirae.
The viewing had just begun on June 16 in the Red Courtyard on Revolutsionnaya Street when the police appeared. In total, almost a dozen people were detained. Four mothers of minor children were released at night, and the rest were detained pending trial and placed at Akrestsina Street. Protocols were drawn up for all of them for "disobedience to police officers."
Judge Aliaksandr Piatrash arrested 34-year-old Mikita Ramankin and 25-year-old Aliya Sayed for 15 days. Judge Dzmitry Karsyuk sent 48-year-old Sviatlana Miashchaninava to jail for 15 days. She did not admit her guilt - she told how everything really happened and offered to watch the video filmed by the security forces.
A police witness said at the trial that "they had received information about a possible unauthorized mass event on 7a Revolutsionnaya Street," so those present were detained to "establish their identity." And on the territory of the police department, the woman allegedly "refused to go in, resisted, and clung to his hand." According to the policeman, they did not have video cameras.