Minsk Residents Hold Bold Action Against the Lawless Regime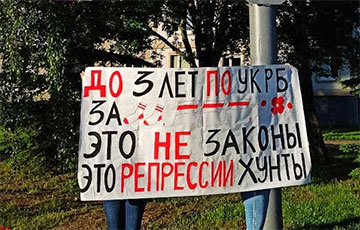 Residents of the capital came to the street with an eye-catching banner.
"These are not laws; these are repressions of the junta!" The residents of the capital hold this banner in response to a one about the so-called "laws".
Basta! telegram channel published the photo.