Belarusian Timber Massively Sold To China
48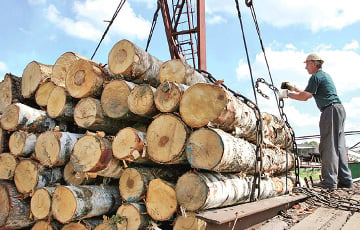 A record 8.8 million worth of sawn timber will be sent to the PRC.
The largest special export auctions were held at the Belarusian Universal Commodity Exchange (BUCE) - more than 30 thousand cubic meters of sawn softwood totaling USD 8.8 million were sold to the Chinese market, realt.by reports.
Special trading sessions for the sale of sawn timber to China have been held at BUCE since December 2020 with the support of the Ministry of Forestry. This makes it possible to diversify export supplies of Belarusian sawn timber from the traditional direction - the countries of the European Union - to other promising regions.
- For 5 months of this year, sawn timber for the amount of USD 8.4 million was sold at the "Chinese special sessions", and taking into account the last session - USD 17.2 million. For comparison, for the entire last year, the total export of sawn timber to China, according to the results of special and regular trading sessions, amounted to USD 12.8 million, the press service of BUCE noted.
The main feature of special tenders is that lots of sawn timber are exhibited on several delivery bases, which allows the buyer to choose the most convenient point of acceptance of the goods. As a rule, these are large seaports and railway stations.