"Bring the Lukashenka Regime to Its Knees"
3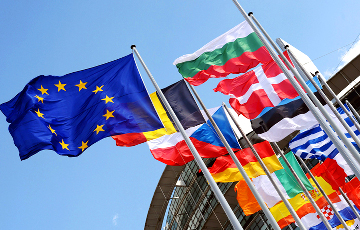 The new EU sanctions should dry up the dictatorship financially.
The foreign ministers of the European Union explained why they impose sanctions against Minsk and what their plans are, reports telegraf.by.
Thus, Luxembourg Foreign Minister Jean Asselborn told in a commentary to Politico that the ultimate goal of sanctions is "to hurt the regime so much that it will bring it to its knees".
"We aim to dry up the regime financially", German Foreign Minister Heiko Maas added, promising that economic sanctions would "inflict a serious strike" to Lukashenka's financial resources. According to him, "this is not the end of the story".
The EU foreign ministers say the landing of the Ryanair aircraft has fundamentally changed the relationship between the EU and Belarus. According to them, the punishments will last until Lukashenka changes his autocratic behaviour.
"We will not stop". It's become known when the EU is ready to lift sanctions and give €3 billion for reforms in Belarus
"He is already in Putin's hands"
Lithuanian Foreign Minister Gabrielius Landsbergis says the package adopted on Monday was "ambitious." However, he admits that "there is room for more". He points out the sanctions should affect more sectors of the Belarusian economy.
Landsbergis says that although there were "no strong objections" to Monday's decisions, "some countries have raised questions on the scale." The fact is that severe sanctions on official Minsk could have side effects for some EU countries.
"Disappointed and united", the U.S., U.K., EU and Canada explained why they imposed sanctions on the Belarusian authorities
Nevertheless, Landsbergis stressed the importance of hitting Belarus' economy and dismissed fears that the move would further lead Lukashenka into the arms of Russian President Vladimir Putin. "He's already in Putin's hands," Landsbergis said. He added that these sanctions were also "sanctions against Moscow" because the Kremlin would have to step up its economic efforts to keep Lukashenka in power.