UK Sanctions Hit an Important Link in the Export of Belarusian Oil Products
2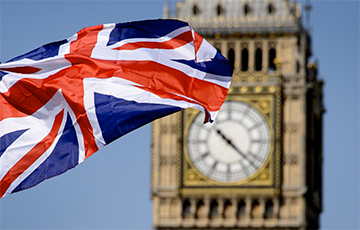 A subsidiary of the Belarusian Oil Company fell under the restrictions.
Yesterday, the Financial Sanctions Enforcement Office of the Treasury of Her Majesty the Queen of Great Britain updated the sanctions list against Belarus. In addition to individuals, two companies were included there: Belaeronavigatsia and BNK (UK), a subsidiary of the Belarusian Oil Company in the UK itself, writes Telegram-channel zaprauka.by.
The sanctions relate to the freezing of accounts and assets of BNK (UK), as well as other economic resources of the company, and the need to terminate transactions with BNK (UK).
BNK (UK) is an important link in the system of export of Belarusian oil products. It is the formal holder of all export contracts that go through BNK. BNK (UK) itself is a technical company of BNK, that is, all operations are carried out from the Minsk office of BNK, but are documented through BNK (UK).
This scheme was created back in the days when Aleksandr Demidov and his team from Naftan had control over export sales and has remained intact to this day. However, the freezing of accounts and assets of BNK (UK) in the UK creates certain problems for BNK: the company will have to transfer all existing and planned contracts to itself (which they do not want due to the peculiarities of the Belarusian accounting department). BNK is not under sanctions. However, in the current situation, it will not be able to open a new company in Europe or the UK.
There are only Hong Kong, Singapore, the United Arab Emirates, and other similar jurisdictions left. The question is how banks will react to this because, in addition to direct sanctions, there may still be a reluctance to get involved with problem assets and companies.