Sanctions Work: Lukashenka's Friends Start Fussing Around
25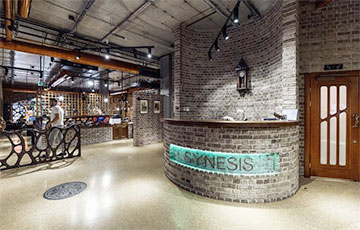 The market reacted immediately.
IT-company Synesis is again trying to escape sanctions. At the end of last week, immediately after the leaks that the founder of the company Aliaksandr Shatrou would be included in the fourth package of EU sanctions, the company's ownership structure was reshaped.
As Euroradio found out, Shatrou transferred most of his shares in Synesis to one of his subordinates. 81% of the company now belongs to its director Yury Serbiankou.
In another company, Synesis Stratus, Shatrou is now completely off the list of owners. Now the company is 100% owned by the parent organization.
Synesis itself came under EU sanctions at the end of last year. The company is trying to challenge the EU's decision in court, but there is still no result.
As previously reported, the company is accused of using its main product, the Kipod system, by the law-enforcers to identify the protesters. In particular, there is information that with the help of this system activist of the anarchist movement Mikalai Dziadok, who had been on the run in the Asipovichi district, was detained.
Also on June 22, it became known that the shares of the SAFMAR group, owned by another person on the "sanctions lists" - Russian businessman Mikhail Gutseriev - began to plummet on the stock exchange.