Photos of the Emergencies Ministry Helicopter Appeared after an Emergency Landing near Luninets
19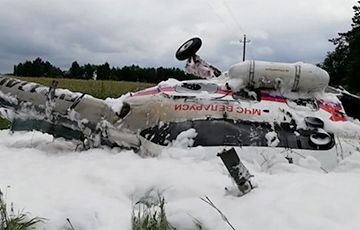 The helicopter patrolled the forests.
Yesterday the Ministry of Emergency Situations announced an emergency landing of the Mi-2 helicopter; it was performing work on air patrolling of forests and was forced to land near the village of Charabasava, Luninets district. Today, in the telegram channel "OtVinta," there were photos of the alleged scene of the incident, writes Onliner.
The Ministry of Emergency Situations reported that the commander of the aircraft and the observer pilot independently left the helicopter, which received mechanical damage.
Journalists are trying to contact the press service of the Ministry of Emergency Situations to confirm the authenticity of the photo.